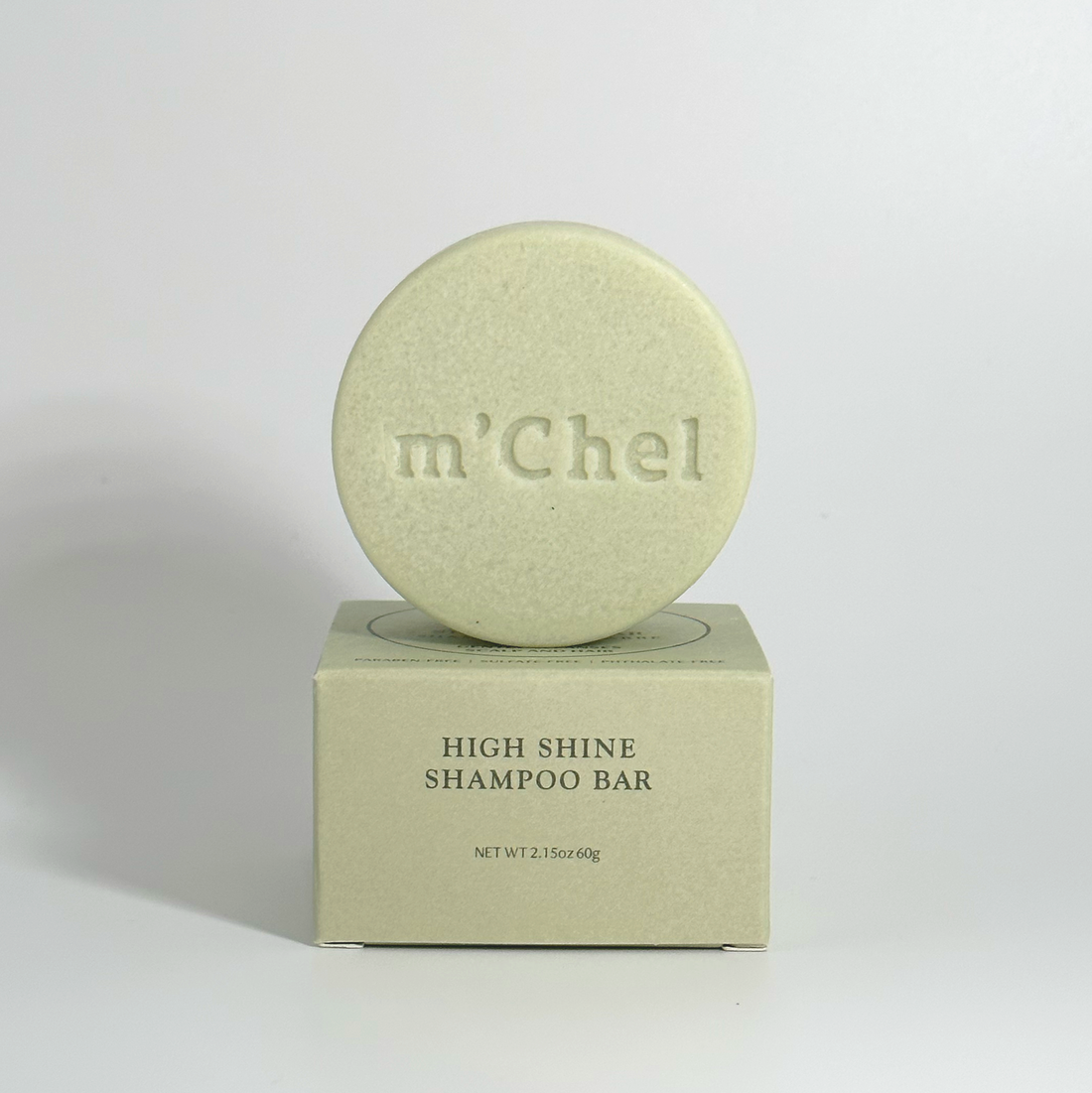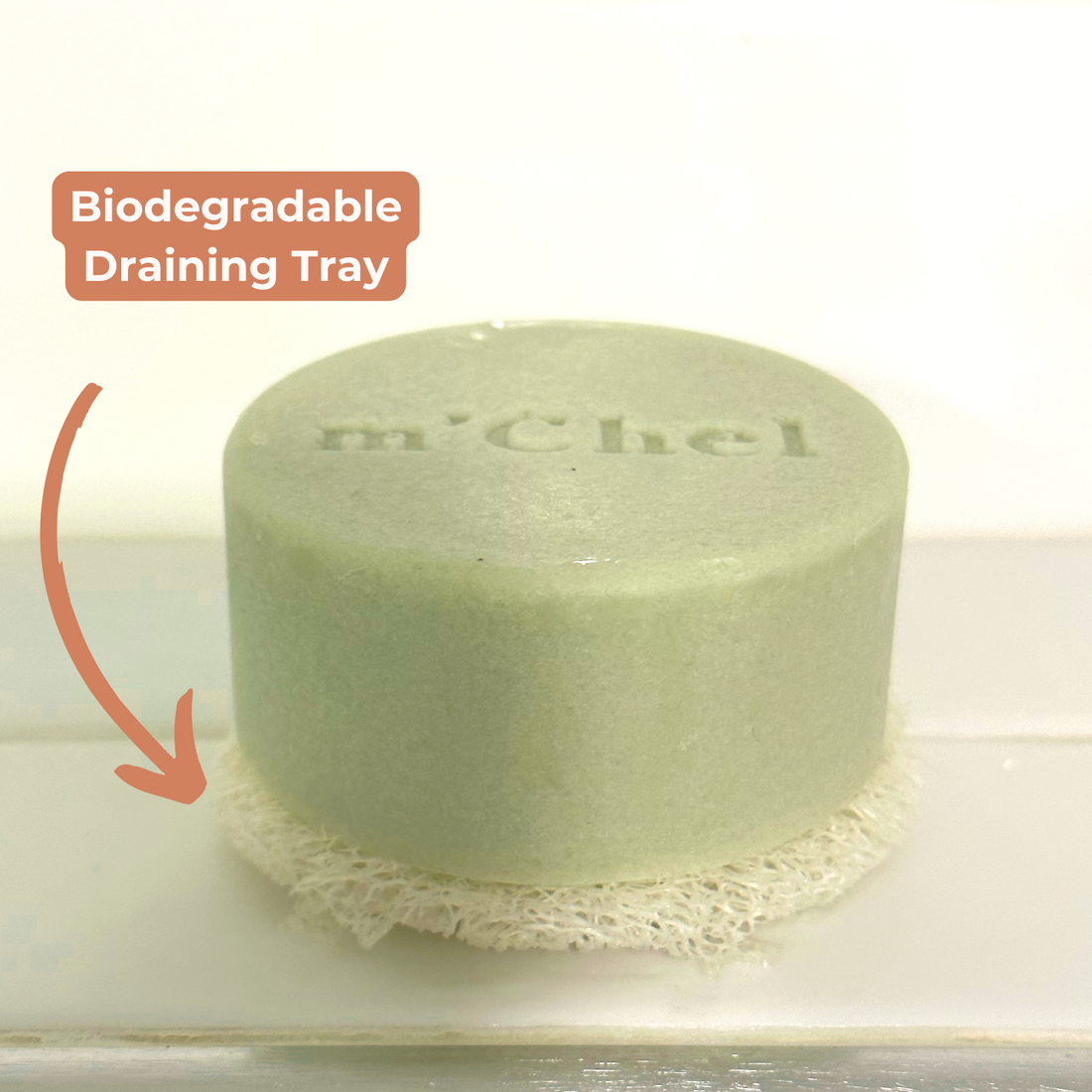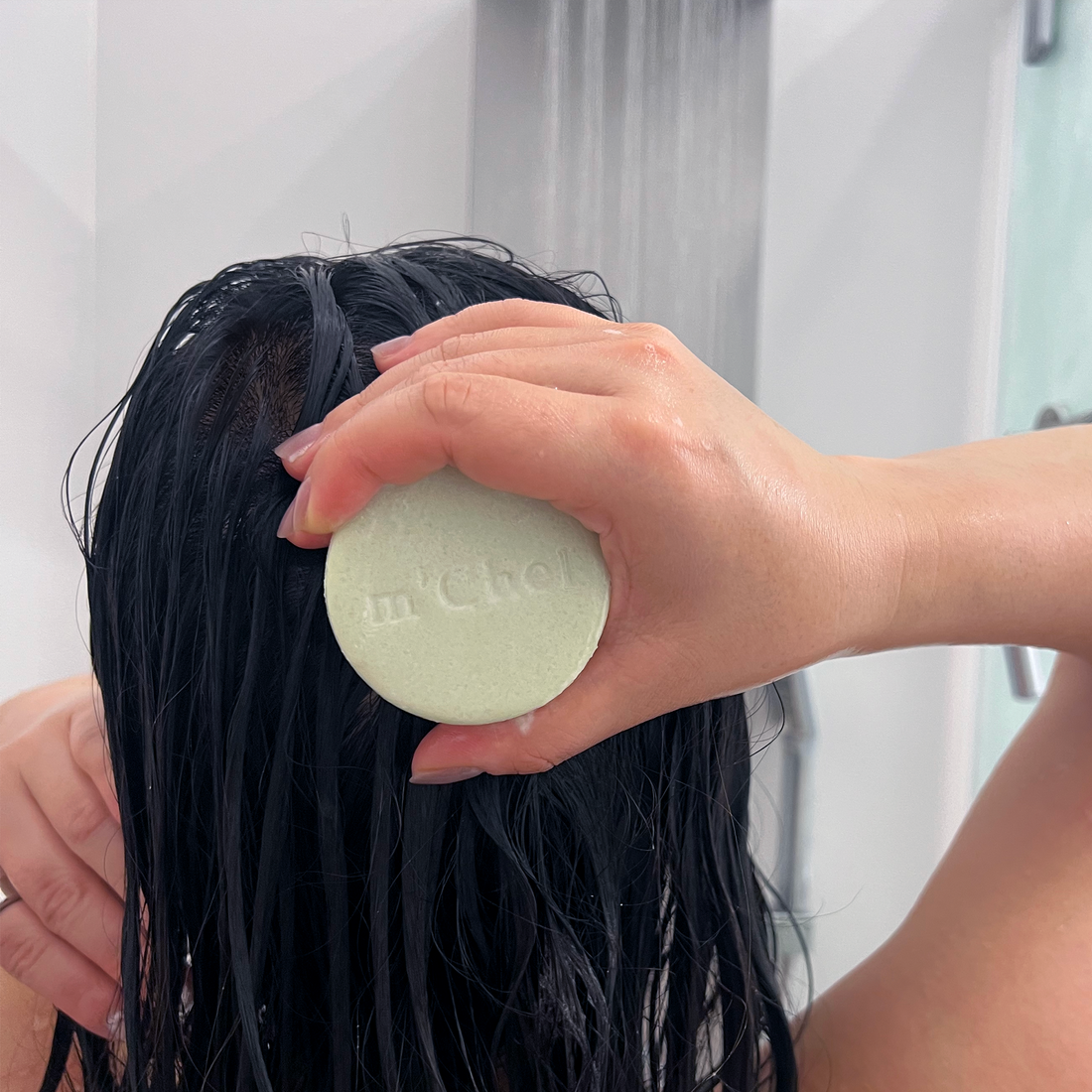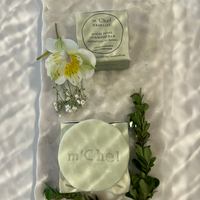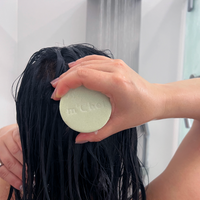 *NEW* High Shine Shampoo Bar
Gently Cleanses Scalp and Hair. 
The High Shine Shampoo Bar easily creates foam to gently cleanse hair without stripping it of moisture. This high foaming bar leaves the hair feeling clean, fresh and bouncy. Formulated without sulfates, or any harsh chemicals, this formula is super safe to use on any hair texture and color treated hair. Comes with a biodegradable draining tray to extend the life of the bars.
Silica, Colloidal Oatmeal, Silylate, Argan Oil, Fragrance

Fragrance-free version: Silica, Colloidal Oatmeal, Silica Silylate, Argan Oil
1. Take the Day After Brush and twist the green sleeve all the way up to the closed position
2. Then continue to twist the sleeve counter-clockwise until it unthreads from the container
3. Once the brush top is removed from the container, attach the new refill
Spray the brush with 70-80% disinfecting alcohol spray. Do not submerge the brush in water or soapy water as it will loosen the bristles
Use a wet wipe or makeup wipe to get into the bristles thoroughly
Allow it to air dry
The Day After Brush works on all hair types. For curly to kinky hair, gently dab onto the hair as opposed to brushing through so as to keep curls styled as desired
Featured In


It's Called "Day After Brush" For A Reason
A boost of texture and volume to your hair.

Fast-acting, easy to use and leaves no white residue.

Our non-aerosol formula pairs with your hair to leave it smelling clean, fresh and full of life.

Capable of absorbing oil up to 50% more efficiently than ordinary sprays.

Our Founder spent the past 6 years researching all different dry shampoos to create a product people actually like and want to use.
What Makes The Day After Brush Stand Out?
DAY AFTER BRUSH VS. OTHER BRANDS

Parabens
Parabens are harmful ingredients that can cause allergic reactions and a number of problems to your hair including drying, irritating your scalp, fading your color, and even hair loss.

Contains Butane, Propane & Isobutane
These are colorless, odorless gasses that can cause headaches, mood swings, nausea and not only harm you, but the people and the environment around you.
(Your average) Aerosol Dry Shampoo
White Sticky Residue
Spraying the powder directly onto your hair will leave patches of white residue all over your hair and scalp which can also lead to itchiness and dryness.

Contains Alcohol
Alcohol can make your hair more susceptible to breaking and splitting, giving it a thinner, less healthy appearance overall.

All-Natural Ingredients
Our non-aerosol & non-toxic formula blends with your hair and leaves it with a clean smell, fresh and full of life. The Day After Brush is paraben-free, sulfate-free and cruelty-free.

Effective & Efficient
The next time you wake up in the morning and it's not hair wash day, reach for The Day After Brush. It saves you time, gives you great volume and makes you look like you just stepped out of the shower.
 m'Chel Haircare Day After Brush

No White Residue
It's an advanced hair brush made with a patent-pending blend of powders that soak up dirt, sweat, and oils from your hair without leaving a powdery residue or build-up that causes dullness.
Reusable For Up To 2 Years
The brush is reusable for up to 2 years and our refills are all one-composition materials, making them recyclable.